Simple Gestures – an exhibition in Kassel's gallery Feiertag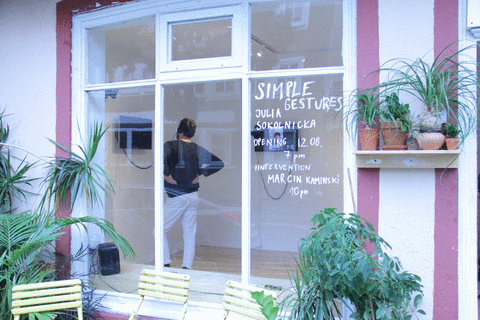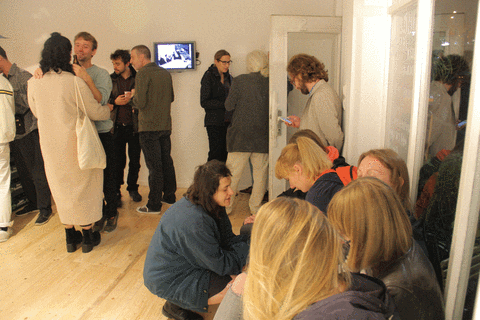 SIMPLE GESTURES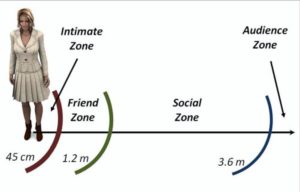 11 August – 13 August

11 August at 19:00 to 13 August at 22:00
Müllergasse 2, 34117 Kassel, Germany
fb event: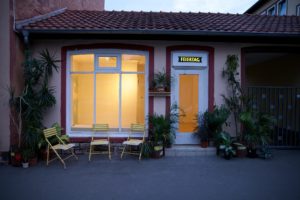 SIMPLE GESTURES
With great pleasure we invite you to "Simple gestures" – a three day video and sound installation by a polish artist Julia Sokolnicka.
Program:
Friday 11.08 – 19.00 opening Julia Sokolnicka.
Saturday 12.08 – gallery open for viewing, in the evening Intervention by Marcin Kaminski
Sunday 13.08 – gallery open for viewing.
In her work Sokolnicka focuses on the notion of conversation as an ultimate source of knowledge, treating the gallery space as a multidimensional field for a film narrative. In her practice she combines documentary portrait, performance and found footage to create an open archive, inviting spectators to add into a narrative.
"Simple gestures" elaborates on the soundscape as a modus of the gesture in the contemporary political discourse. Coming from the video-performance-lecture made in collaboration with Nicholas Bazzano – New York City based artist and Tisch School of the Arts scholar, she analises the gesture as a tool of dialogue as well as a symbolic manifestation of power. "Simple gestures" combines her earlier research of techno as a most recent counterculture, serving the body oppressed by the mechanics of the work politics. Her performative work, such as with Physical People collective, translates specific body politics into the dynamics of pleasure.
Techno, which is sourced in the same mechanical sounds, as the sonic poetics of the industrial era, drives her new research question of the foundation of modern emotional education, and locates soundscape of the city as it's main aspect.
The SIMPLE GESTURES show is a bridge between those two researches – trying to locate the sound and movement in a different context than purely power play, and emphasizing its function as a tool of communication.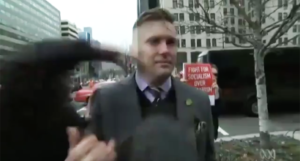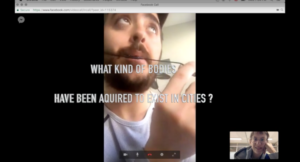 Julia Sokolnicka is a Polish artist based in Amsterdam and Warsaw. She comes from a film industry background and works internationally both in collaborations and on her solo projects, that are usually research based. Operating mostly with documentary language and experimental narratives, she finds her way through to different media in the field of film. She works with video art, theatre and classic cinema. Her ongoing live mixed documentary project "Digital Nomads" was presented in Kassel on July 3rd in the context of KMMN.
Marcin Kaminski is a student of Fine Arts Department at Gerrit Rietveld Academy in Amsterdam. His works are interdisciplinary, he is using different media as video, installation performance and life act. Marcin's latests interests are focus on new values in modern society, he explore also themes of compatibility and inhabitness. Marcin lives and works in Amsterdam.
Video:
The works presented formed a four channel audio/video installation with video's closing the space and sound installation recorded on spot in Kassel's multilingual busy area filling the space with distorted sounds from the side of the window.
The idea of the exhibition was that the video and sound work would be complimentary to the performances by Marcin Kamiński.