Blog Photography Film
Posts Tagged 'iffrsessions'
niedziela, 1 marca, 2020
I was selected to participate in 2020 IFFR Sessions on Collective making. Sessions is a series of discursive 'sessions' in which selected participants take part in workshops designed for discussion and learning.
https://iffr.com/en/iffr-sessions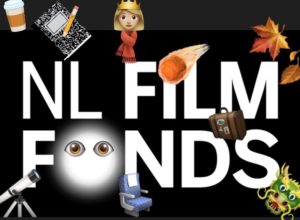 Taking place daily over the first weekend of IFFR 2020 (23–27 January), and hosted by Witte de With Centre for Contemporary Art, IFFR Sessions promise to offer a platform for discussion, time and space for reflection and a laboratory for critical engagement. Each morning, IFFR will invite a professional (artist/filmmaker, curator or writer) to lead a three-hour session involving a presentation and screening, specially put together and solely for the group, followed by a discussion.
IFFR Sessions was held around the theme Collectivity. Celebrating the spirit of collective discussion and action, the sessions explored alternatives to the cult of personality and the possibility of collaboration outside of hierarchical relations. The theme resonated with aspects of IFFR's programme in 2020.
The sessions were be moderated by curator and writer Rachael Rakes, Programmer at Large for Film at Lincoln Center, where she co-curates the annual festival Art of the Real, and Editor at Large for Verso Books. Until recently she was Head Curator and Manager of the Curatorial Programme at De Appel, Amsterdam.
The speakers included Karrabing Collective, Rojava Film Commune, Hafiz Ranjcale of ruangrupa, Eric Baudlaire, and the Nest Collective.
You can find the full program here:
https://iffr.com/en/blog/full-programme-iffr-sessions-announced
pics by Julian Ross
My Participation in the IFFR Sessions was supported by Nederalnds Film Fonds!
Tags: collectivity, ericbaudlaire, experimentalfilm, filmfonds, filmprogramming, IFFR, iffr2020, iffrsessions, julianross, juliasokolnicka, karrabingcollective, nestcollective, rachaelrakes
Posted in blog | Możliwość komentowania IFFR Sessions została wyłączona